Upgrading your insulation and weatherizing your home improves comfort year-round and leads to a lifetime of energy savings and lower utility bills. NYS Energy Audits provides award-winning insulation and air sealing services throughout New York City, Long Island and Rockland, Orange, and lower Westchester Counties.
Our promise is simple: We'll be in and out of your home in a single day, but you'll feel the benefit for the next 30 years!
The Benefits of Upgraded Insulation and Air Sealing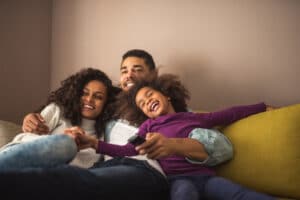 Lower heating and cooling bills
Addresses summer and winter comfort issues
No more indoor drafts
More even room-to-room temperatures
Higher home value
Less wear and tear on your HVAC system
Healthier indoor air quality

Insulation & Air Sealing Services We Offer
Attic Insulation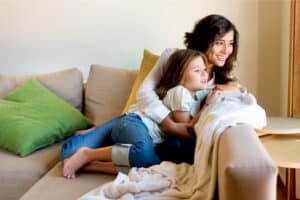 Attic insulation is the single most important measure to drastically reduce your heating bill and increase comfort in your home.
Imagine your house in the winter as a boiling pot of water with no lid on it. Water is boiling but heat is escaping through the top. In order to keep the water boiling, you need to keep the flame on. The same thing happens when your attic is not insulated. The laws of physics cause heat to rise, and the absence of insulation cannot hold it inside the house, leading to up to 40% of your heating bill being used to heat up the street instead of your home.
In the summer, the effects are reversed, and attic insulation prevents outdoor heat from penetrating into the cooler living spaces of your home.

Air Sealing
Openings, gaps, and holes around your house let air enter and exit, making your home an uncomfortable place to live. Air leaks around windows and doors, recessed lighting, and the attic access hatch can all be responsible for high energy bills. Air sealing closes these gaps and holes, reducing energy waste and preventing indoor drafts.

Basement Insulation
The rim joist is another area of the home that is very problematic. Air enters or exits your home through holes and gaps between the foundation and rim joist. Air sealing and insulating the rim joist will stop energy waste and air infiltration from occurring around the bottom of your home.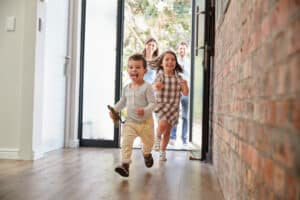 Windows, Baseboards, and Doors
The main problem with windows, baseboards, and doors is not the material that has been used to make them, but improper installation. Air and heat are allowed to infiltrate or escape your house through gaps between the wall and the door or window frame. Proper insulation and air sealing protect your home against uncomfortable indoor drafts.
Plumbing Penetrations
Almost anywhere that piping moves in and out of your house, there is a gap that wastes energy. Insulating and sealing your plumbing penetrations fixes these air leaks and makes your home more comfortable year-round.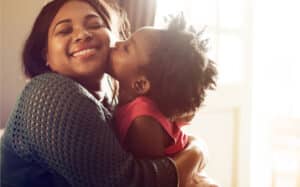 Attic Access Doors & Hatches
Few attic access doors and hatches we see in New Yorkers' homes are properly insulated or air tight. This lack of insulation and air sealing allows heat to escape up into the attic in the winter and brings hot air into the home in the summer.
Missing Insulation
One of the major rules that must be followed when insulating the house is for insulation to be continuous. Missing insulation—even in small areas—can be as bad as no insulation at all. Voids in insulation dramatically reduce the effectiveness (R-Value) of that insulation. Gaps over just 2% of an insulated surface will reduce the effective R-Value by as much as 50%. NYS Energy Audits will help keep your insulating barrier continuous and contiguous with the living space of your home.
What Type of Insulation Does NYS Energy Audits Use?
Blown-in cellulose insulation is the ideal insulation for your home. The installation process requires little intrusion into your living space and offers excellent performance and protection. In new construction, it's the preferred alternative to fiberglass batts, which have a reputation for poor energy performance due to imperfections in the installation process.
A NON-Toxic and Environmentally Friendly Insulation Material
Cellulose is made from recycled materials and contains no harmful chemicals, offering superior energy performance compared to other insulation materials in the same price range. If you're looking to help the environment and go green, cellulose will help the earth and your wallet in addition to improving your home or building's overall health. It's also insect-repellant and acts as a fire-retardant, protecting your house and family in the event of a fire.
Insulate and Air Seal Your Home for Free with EmPower New York
NYS Energy Audits can help income-qualified homeowners and renters take advantage of 100% NO COST energy efficiency improvement upgrades like insulation and air sealing.

The EmPower New York program is 100% covered by state and utility funding. There is no application fee and no processing fee. We are the largest downstate contractor that participates in the program—learn more about income eligibility on our EmPower program page, including how to apply.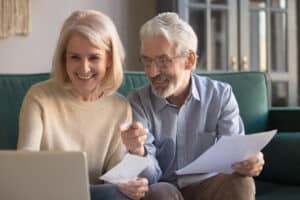 Ready to improve your indoor comfort and slash monthly energy bills? Call 718-372-3000 or
contact us

today to schedule a home energy audit with our team.